Simon Vieira helps companies with innovation and design strategy to create digital products that people want to use.
Main Experience
Simon has created and helped launch multiple world class products for the past 12+ years. Highlights include:
01
Worked with the biggest companies in the world to help them create VR/AR, blockchain, and mobile experiences that users want to use.
04
Worked with Storypanda to design and launch from the ground up one of the top 10 mobile educational products of 2012. His work was featured in the Apple App Store.
02
Helped strategize, innovate, design, prototype and launch the best selling console title of 2016, EA Sports FIFA 17. He also helped in the creation of FIFA 15 and FIFA 16.
05
Helped create and launch several social game titles including one of the fastest growing games on Facebook – 1.6M MAUs in 5 months.
03
Co-founded a company to teach kids about 21st-century skills through technology and sold the intellectual property to Tricon Films & Television, now Sonar Entertainment.
06
He taught Design at Vancouver Film School.
Graduated with honors from the Digital Design program at Vancouver Film School where he specialized in interaction design. He also holds an Entrepreneurial Management Degree.
Companies He's Worked With
Simon has deep knowledge in the following industries:
Blockchain / Games / VR & AR / Enterprise Software
01
World's Largest Poker Site
The World's largest Poker site wanted help in better monetizing their existing experience. Simon's discovery uncovered critical insights that led to the development of brand new games and huge improvement to customer on-boarding.
02
Most Beloved Physical Toys
The most beloved toy company in the world needed help increasing retention for one of their best selling physical products. Through Simon's discovery and business model planning he unlocked the potential of new technologies for users to comeback to their physical toys and interact with them in a whole new experience.
03
Best-selling Console Game
The best-selling console game of 2016 wanted new features and experiences that users will love. Through rapid prototyping and cost-effective user tests we came up with some of the most popular and most used features of the game. Prediction: they will be #1 in 2017.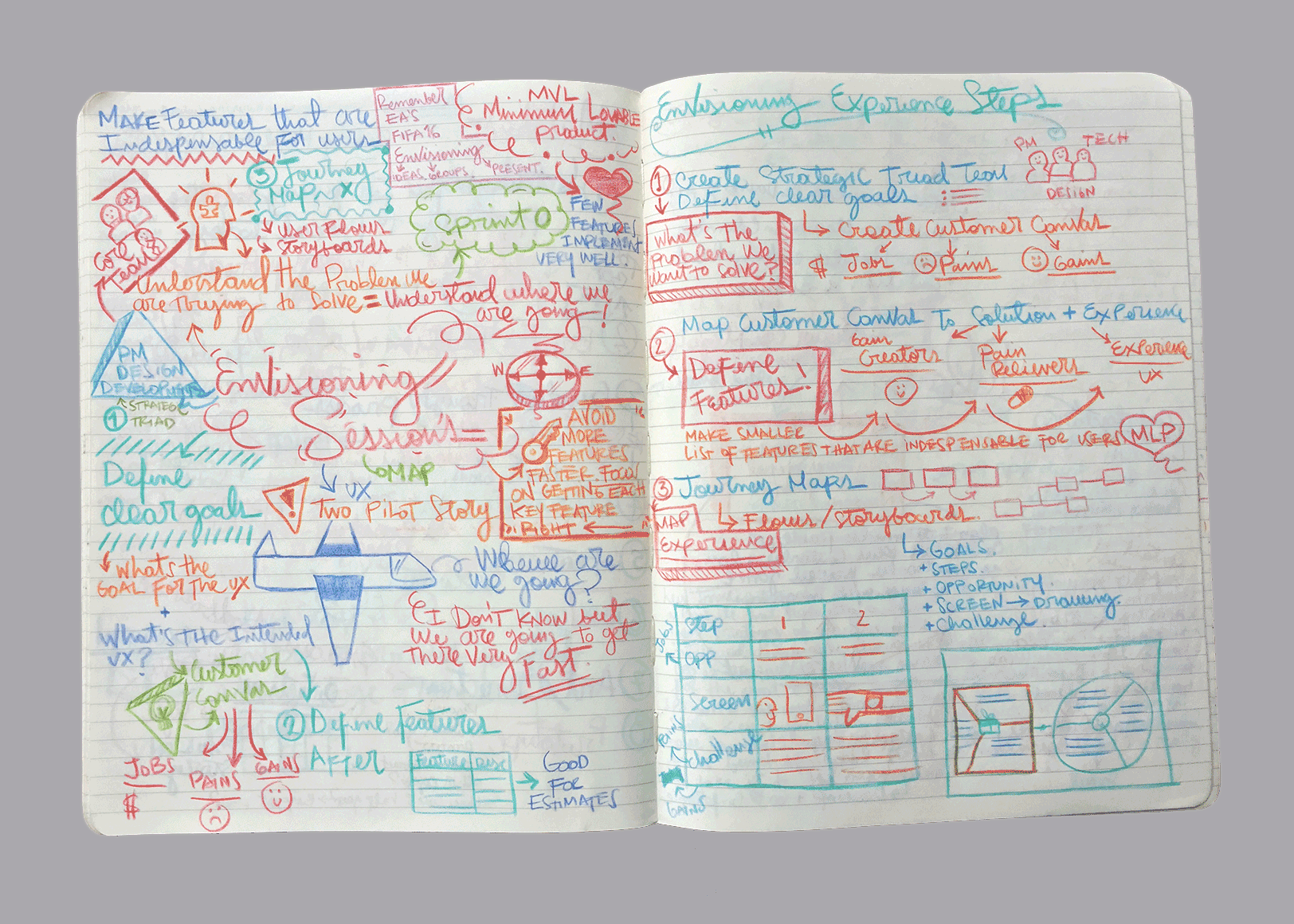 Simon's methodologies have been put to the test with some of the biggest companies in the world and with great success. He mixes user centered design, technology and business processes to help companies put their users first, create products people want to use and achieve planned ROI.
Simon uses a data driven and users first approach to product design so teams can make objective and fast decisions. This increases teams' effectiveness.
"Everyone who has completed a marathon has trained hard and prepared harder"
The Discovery Phase Simon also calls the Warm up. Athletes can't perform without proper training and conditioning. That leads to under-performance. The same happens with teams creating digital products. Teams need to warm up before going into work cycles. Teams need to align to the same goals, understand the problems and how to reduce risks. They also need to test if their customers actually want their product. That last one is kind of critical.
01 project Goals + Main KPI
Key stakeholders understand and agree with the main goals of the product. Clear goals increase effectiveness throughout the project. KPIs and success metrics are agreed.
02 Storyboards
Effective storyboards mean good communication and cost effective iterations. Teams need to know how the product works and behaves before committing to any work. Storyboards allow this.
03 Prototype & user test
A prototype is developed and then user tested both in house and with consumer bases. The findings allow effective and data driven change. User testing is done with a small group of users.
– Main Product Iteration V1 –
Business Model
& Value
Proposition Design Phase
A business model and a value proposition set allows teams to understand if the product will be adopted by customers. This is a key indicator to attaining company goals.
01 Users Insights
Learning what users are trying to do and understanding their obstacles allows teams to build products customers want.
02 Value proposition
Knowing exactly how the product is going to create value to users is fundamental. Value propositions focus teams.
03 Business Model & User Test
Creating a business model allows teams and users to realize how the product is actually going to make money and if it's worth building.
– Main Product Iteration V2 –
In this phase the marathon is about to start. The coach reviews the plan with the athletes, talks about the competitor's strengths/weaknesses and conducts specifically focused training sessions. The uniforms are pressed, everyone is ready to go.
01 Focused Research
Allows teams to know what competitors are doing and the best way to improve and differentiate the product or service.
04 Wireframes & Prototypes
Imagine seeing the entire product and knowing how it works without writing a lot of code. This outcome allows teams to start testing the core product with users.
02 User Flows & user Tests
Designing the flows and testing them is the equivalent to creating blueprints for a new home and showing them to the buyers to see if they like it.
05 ARt Direction
So the product can differentiate from it's competitors, tell a great story and delight users. This outcome allows companies to zig when everyone else zags.
03 Feature List
Having a feature list allows teams to create accurate estimations and truly understand the scope of the entire project. Now teams can fully plan the project.
06 Mockups & Prototypes
Designing the product mock-ups and prototypes is as close as it gets to the real deal. This outcome allows teams to still iterate effectively.
– Main Product Iteration V3 –
Development & Launch Phase
Simon has worked with some of the biggest development teams in the world, bridging the gap between designers and programers. He will help oversee the entire development of the project, acting as product owner. Outcome: the project stays on track and on budget.
01 Demo Builds
Demo builds every 1 to 2 weeks facilitates communication and sets expectations for all stakeholders in the project.
02 Key User Tests
Working backwards from key user testing helps teams plan in advance to merge all their code and align. Tests provide feedback to iterate.
03 Post LAunch Support and tests
Patching or delivering new features after launch is part of the digital product cycle. Simon is on deck and active in these cycles.
Want to create a digital product or service people will love?
Contact Simon at info@simonvieira.com